Welcome to the new entrant, year 1 class for 2021. We are a teaching team in Endeavour, with Mrs Belinda Duncan and Miss Alana Oldham.
We currently have 11 children in our class and a fine looking bunch we are too!! We are looking forward to welcoming more friends when they turn 5!
In Endeavour Room we learn through developmental play. Numeracy and literacy is incorporated throughout the day. We are all taking part in Yolanda Soryl's Phonics programme to enhance our literacy skills.
​All children in Endeavour participate in the "Early words programme" with teacher aides Miss Foster and Ms Ryan.
In Term 1 we go swimming every day to gain water confidence and learn water skills. Our swimming sports are on 3rd March and we are looking forward to showing off what we can do.
​Dragon Hunting
Endeavour class was playing in the sheep paddock together. We all went dragon hunting in the forest. We thought we saw a dragon with a long tail. Mrs. Duncan brought a cage to school, we put bread in the cage. We put the cage in the woods to try and catch the dragon. Later, Mrs. Duncan saw a real dragon in the cage, we had caught it! Mrs. Duncan brought the dragon inside. We all peeked in the cage to see the dragon. The dragon had transformed into a toy!
Music and Movement
We have been learning about folk dances and playing instruments to music. In this picture, we are learning the "Window Dance".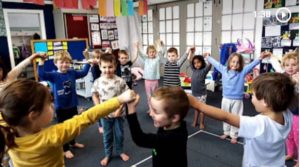 Term 1 was very busy and exciting as we worked hard not only in class but in training for our Triathlon. Other highlights were going for a swim everyday where we learnt water safety skills,having a visit from Ruben the Road Safety Bear, and visiting the Tahuna Fire Station.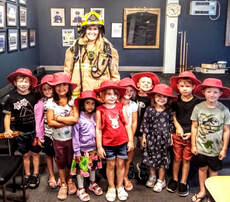 Shape Monsters
We have been learning about 2-dimensional shapes. We made shape monsters following a list of instructions.
Letter P
We have been learning about the ''p'' sound and words that start with the letter p. We were very lucky to have Mrs. B bring in her puppies during our lesson.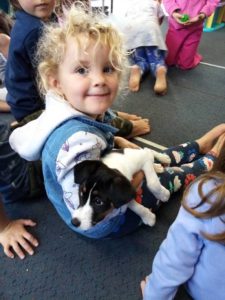 Spelling
We have been learning to spell our names.