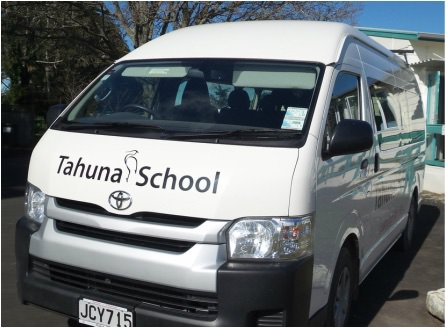 In 2015 the school Board of Trustees purchased a mini van for the daily transport of students to and from school where a Ministry allocated bus is unavailable. It currently makes two trips travelling from school on the Tahuna-Morrinsville Road towards Morrinsville and back. The van is funded by donations from families that use the service.
Contact the school office if you are interested in using this service.
The minivan is also used on many school excursions, sporting trips, topic studies and extra curricular activiites.